The Case Management product provides a unified dashboard for your compliance team to review, flag, resolve and approve new individuals and institutional clients in long-term, audit-ready WORM compliant storage.
Note: Case Management is only available to partners who have subscribed to the Case Management product.
Depending on the scopes enabled for your account, accreditation and identity-related information for business and individuals can be viewed within the Case Management dashboard.
Shared Information
Information about individuals and business will be visible within the dashboard after the subject has granted permission for their data to be shared with a partner. The Shared Information section within a specific record provides an overview of what information the subject has consented to sharing with a partner. Note: If consent has not been granted by the business or individual, no information will be visible in the dashboard.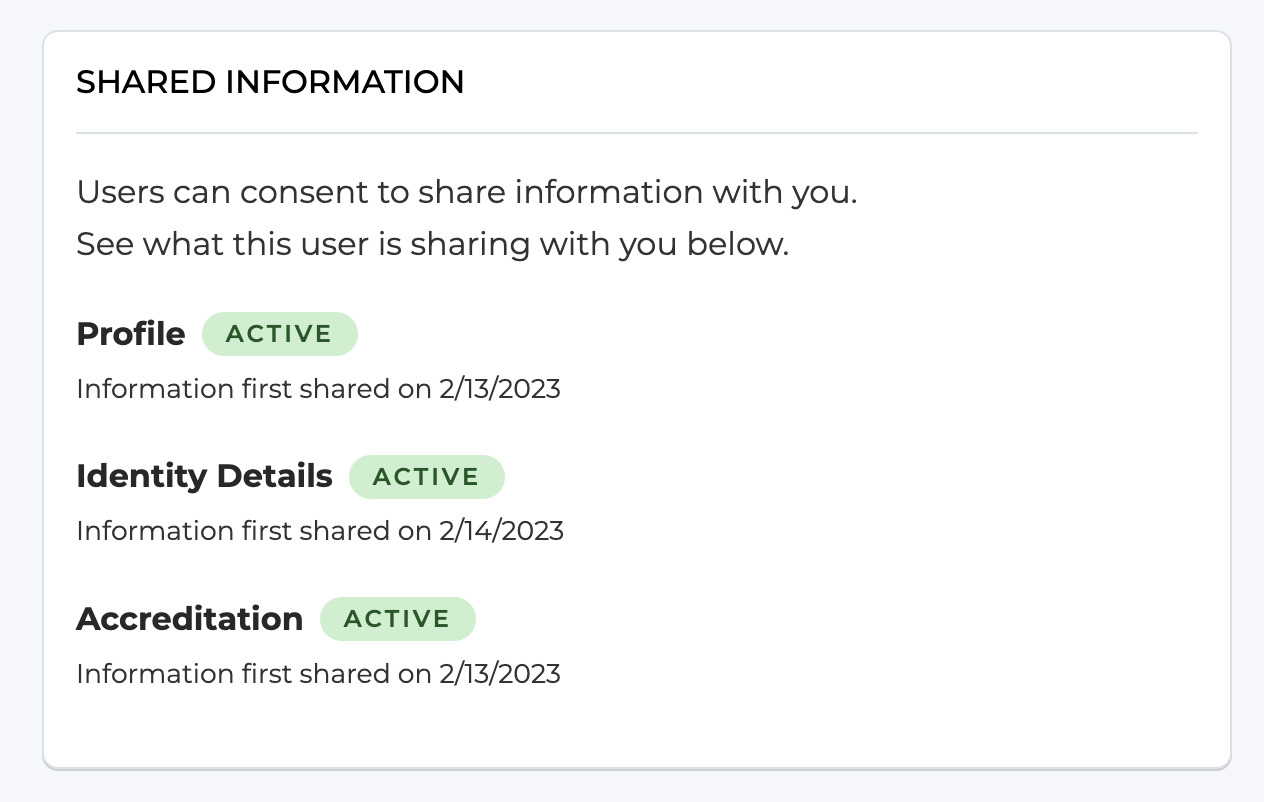 Status
Each individual or business record has an overall status assigned to it. Statuses can be updated by partner team members, with a history of each update stored, allowing long-term compliance and auditing capabilities.
All new records will have a status of Open - A partner team member can easily update the status by simply clicking the Update Status button within the Status section: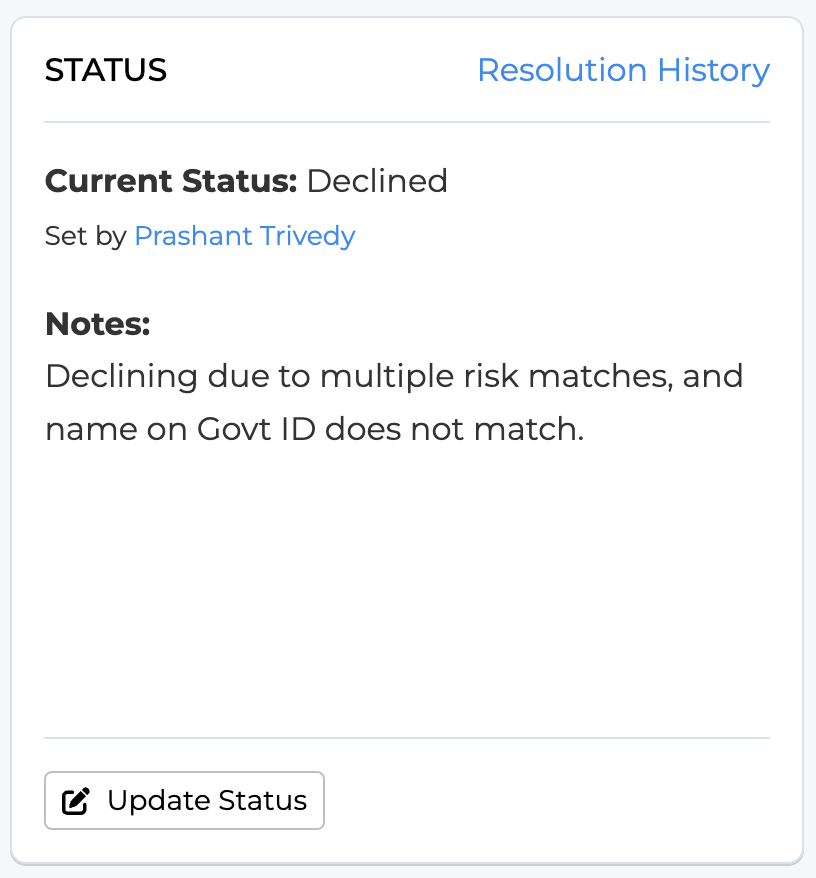 User/Business Identity Information
You can find identity information about the individual or business within the User Identity Information (individuals) or Business Identity Information section (businesses). This includes information provided by the subject directly, as well as data extracted from uploaded documents.
Government ID documents uploaded via the Case Management dashboard by a partner team member will not undergo validity checks. These checks are performed when documents are uploaded by end users directly.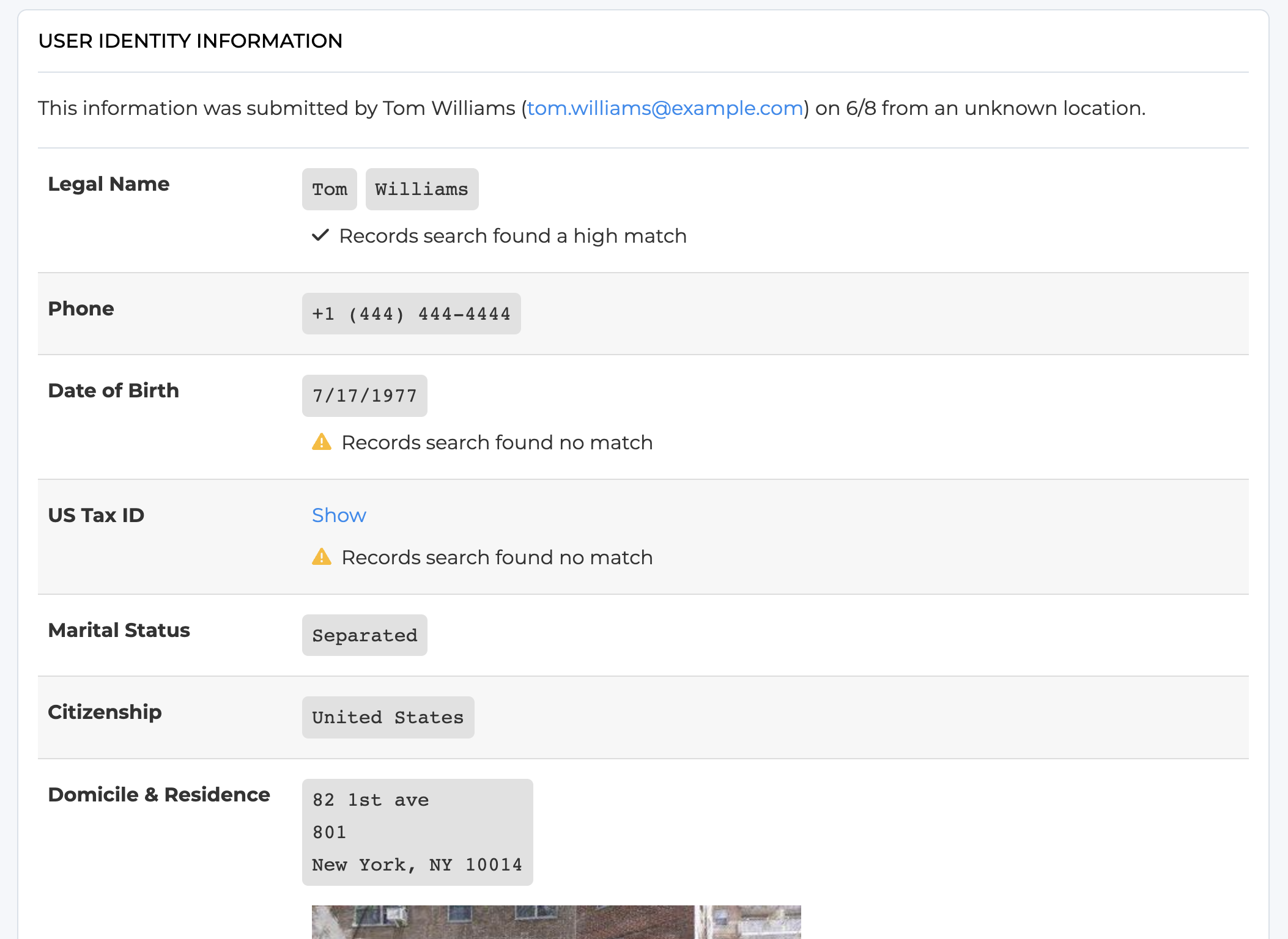 Accreditation
If an entity has granted consent, but has a pending accreditation application, it will be shown under the Most Recent Application section of the dashboard:


If there is a certified accreditation application for a subject, this will visible under the User Accreditation Details section of the dashboard: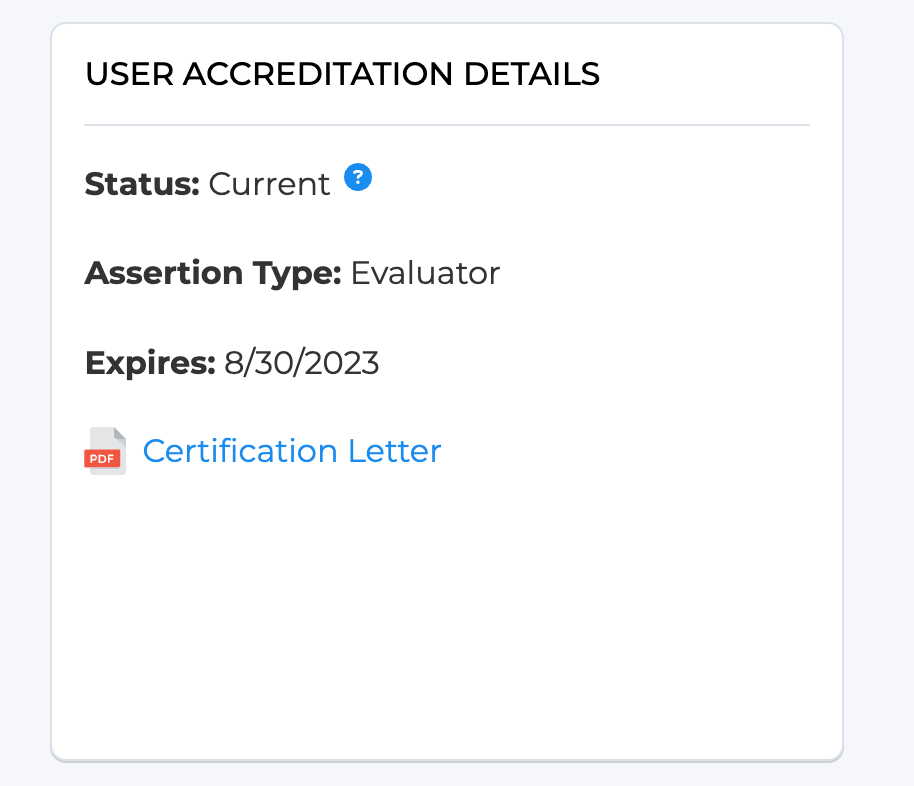 Files
The files section allows partner team members to view or download files associated with the individual or business record. This includes documents uploaded directly by the subject, or documents issued to the subject, e.g. accreditation certification letters.
All individuals and businesses that have opted to share their information with you will be monitored 24/7 based on a range of attributes, across a range of sanctions lists. Monitoring will be performed based on the most recent version of information provided by the subject.
Public and private record searches take place when a individual or business submits new information to Parallel Markets for the purposes of sharing with the partner. This includes the initial submissions of information, as well as any future update or confirmation of information.